UNKLE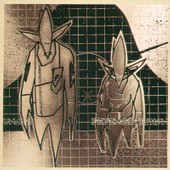 In its late-1990s incarnation, UNKLE was a collaboration between MoWax Records founder James Lavelle and trip-hop luminary DJ Shadow. In the past Lavelle has worked with others, such as the Japanese collective Major Force (which includes Nigo among its members). Currently Lavelle is collaborating with Richard File.
DJ Shadow's characteristic drums were very much in evidence on UNKLE's 1998 album Psyence Fiction, which featured guest vocalists such as Thom Yorke of Radiohead, Richard Ashcroft of the Verve, and Mike D of the Beastie Boys. From the same time period, the single "Be There" (which was not on the album) featured former Stone Roses singer Ian Brown.
UNKLE Links
UNKLE - AMG All Music Guide Profile - Providing a detailed history of the UNKLE project and a discussion of its influences, this profile appears on the All Music Guide site.
UNKLE - New Forms - Entirely in French, this very comprehensive site is part of New Forms, a French site devoted to electronic music. Among the linked materials are articles dealing with UNKLE's formation, James Lavelle's involvement with the Japanese collective Major Force, the album Psyence Fiction, the singles "Rabbit in Your Headlights" and "Be There," and James Lavelle's role as producer/promoter and head of MoWax.
MoWax Records - UNKLE's home label in the U.K.
Spike Magazine review of Psyence Fiction - This is a brief positive review of UNKLE's album Psyence Fiction from the British online pop culture magazine Spike.
NME.com review of Psyence Fiction - Though this review (from Britain's influential NME) is generally negative, the album somehow ended up as #38 in the NME writers' top 100 albums of 1998.
UNKLE artist page on NME.com - With links to news, reviews, and more.
This page created October 1999 - Last modified November 21, 2004