Home | Photos from the Big Chill Festival, Aug. 5-7, 2005, Malvern Hills, United Kingdom - August 4 photos
Index of Big Chill Festival photos
Photos from the Big Chill Festival - Thursday, August 4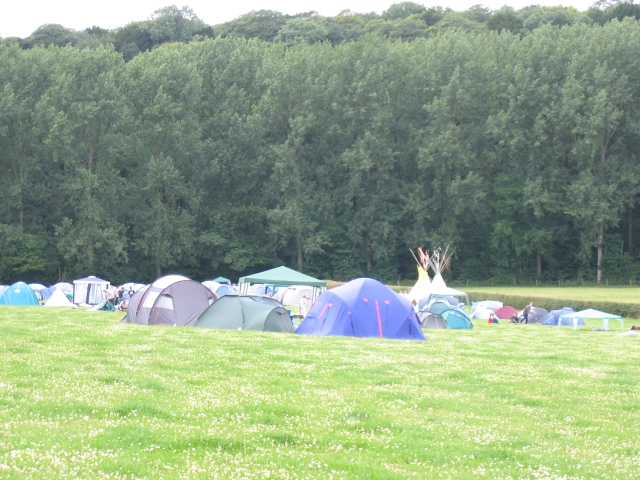 Tents in North General Camping, Thursday afternoon (early in the arrival/setup process).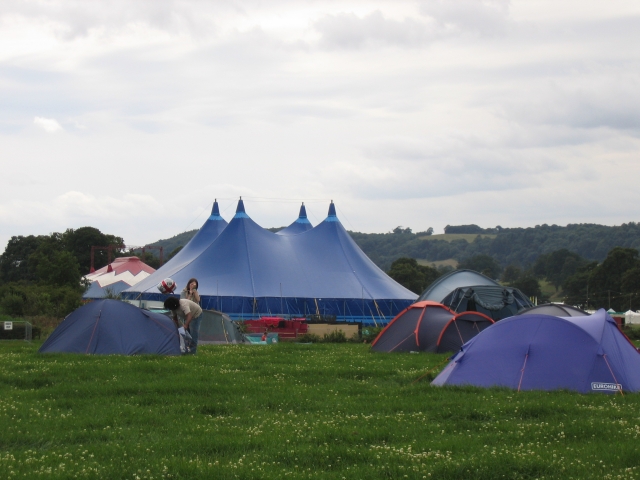 North General Camping, with a view of the Sanctuary Tent in the main festival area.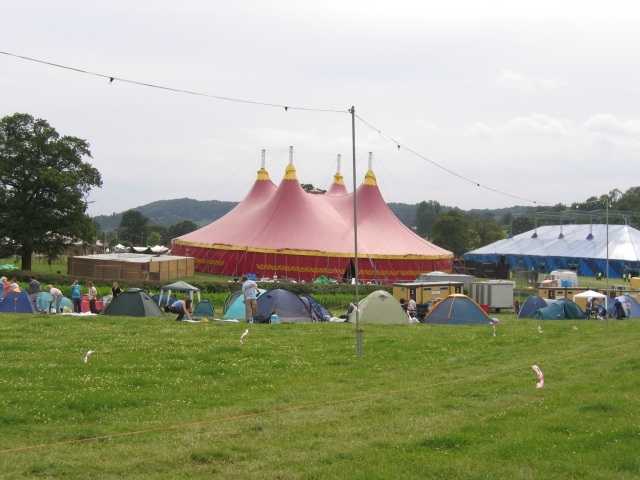 North General Camping, with a view of the Punchdrunk Tent and the Club Tent in the main area.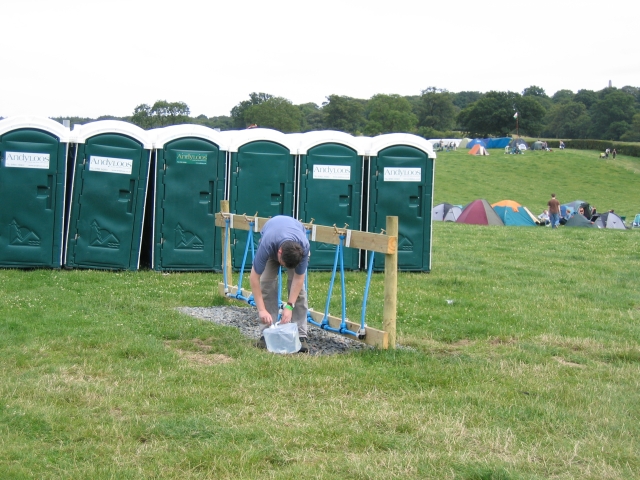 Toilets and water taps, North General Camping. (The guy in the photo turned out to be Alphabeta, from the Big Chill Forum.)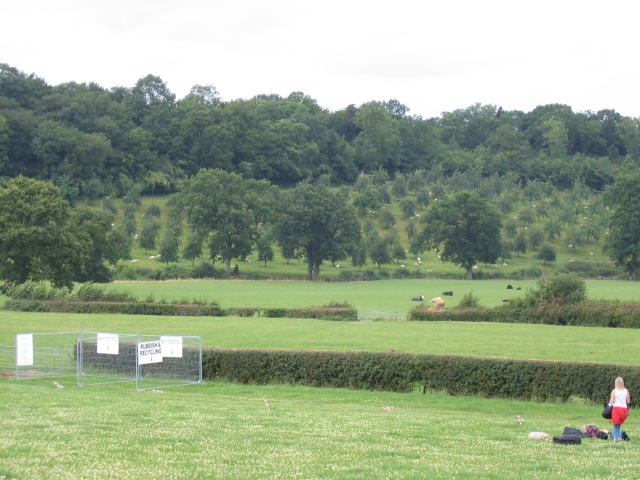 Perimeter of North General Camping, looking out into fields beyond with sheep.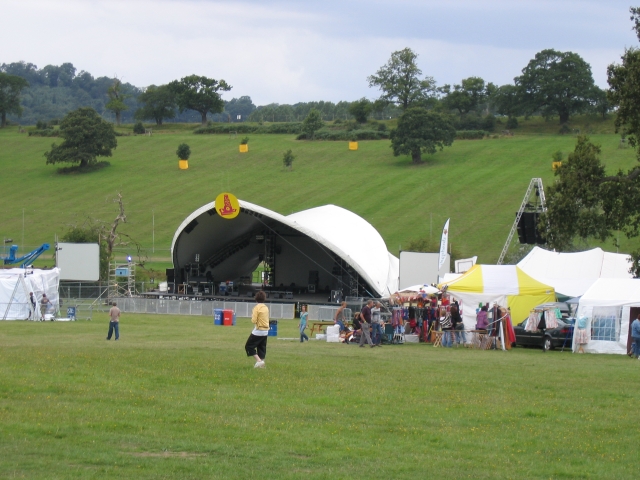 Open Air Stage (the de facto "main stage") with nothing on it, since this was before the music portion of the festival began.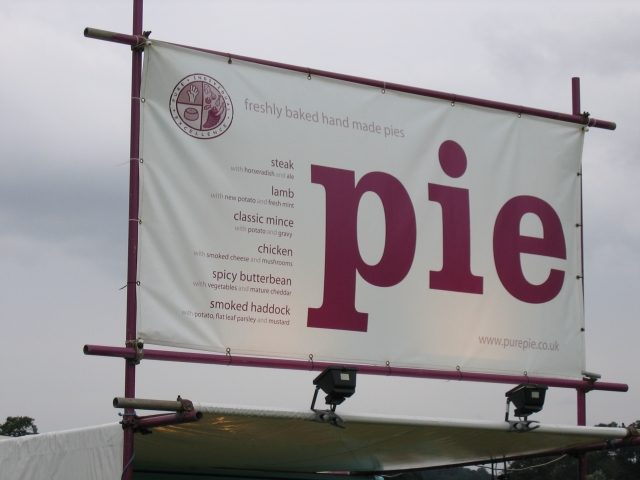 Pie vendor in the area ringing the Open Air Stage.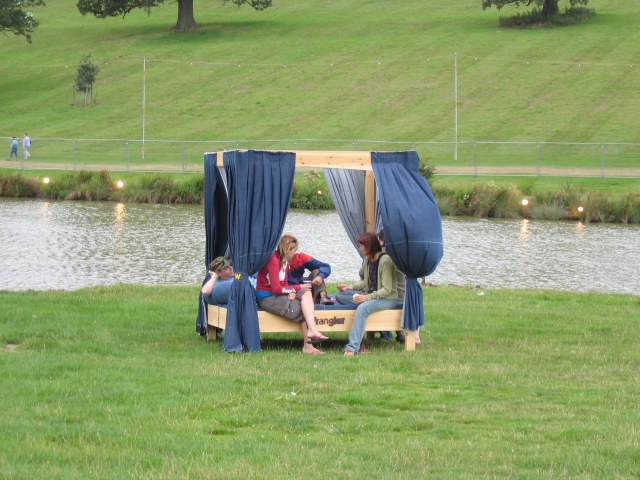 Wrangler-sponsored wooden furniture by the lake.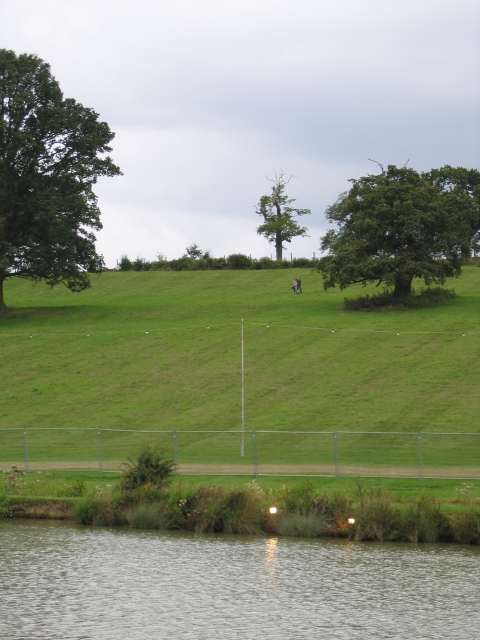 Lake and the infamous hill beyond (over which were the South General Camping and South Quiet Camping areas).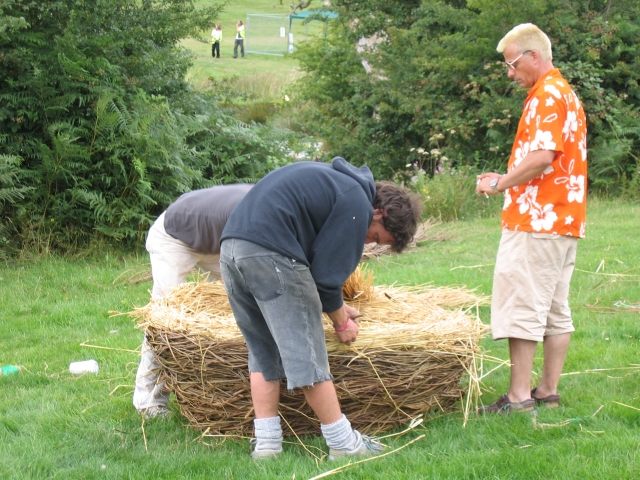 Nest-building—literally!
The Open Air stage, without much on it.
Continue to photos from Friday, August 5
This page created August 2005 - Last modified August 28, 2005
Home | Photos from the Big Chill Festival, Aug. 5-7, 2005, Malvern Hills, United Kingdom - August 4 photos